Volunteer Opportunities
Register your interest NOW!
If you would like to help at Beerex, there are many opportunities to do so for a few hours or for a few days to suit, sitting or standing, including:
Serving behind the bar
General administrative duties at each session such as helping to check tickets at the entrance, to sell our beer token cards, to help distribute the glasses to attendees to name but a few.
And, helping to 'build' Beerex at our set up sessions on Monday 15th April and Tuesday 16th April where we do the real work behind putting on this event.
Please email bxstaff@farnhambeerex.org.uk to add your name to the Volunteer Sign Up list which will be sent to all prospective volunteers with a detailed list of options to help or you can download the staff volunteer form pack below. Simply download and complete the volunteer form and send it to us either by email or post as stated on the form. Please be aware all are welcome but you must be at least 18 years of age, the reasons for which we hope are obvious.
Beerex is great fun whichever side of the bar you're on - so come and join in the fun!
Farnham Beerex is run entirely by volunteers and is run to provide a great time for our 4500-5000 customers both old and new, whilst raising much needed funds to support many hundreds of people in our community. So you too can feel really good about having a drink and doing some real good!
However we always need more helpers, especially this year, and if you would like to get more involved and be a part of the army of some 200 volunteers who return year after year to help before, during and after the event, please just drop an email to us and we will be delighted to add you to our list of volunteers and send you details of how you can help in 2024, or why not just download the staff letter pack above, and sign up now. We can provide full guidance and instructions regardless of your interest, experience and abilities. We always need help from the Monday before Beerex opens, right through until clear up on Sunday/Monday after Beerex.
So whether you are interested in serving beers or ciders, helping in an admin role (some seated roles available), or in the set up of Beerex, please contact us by mail at: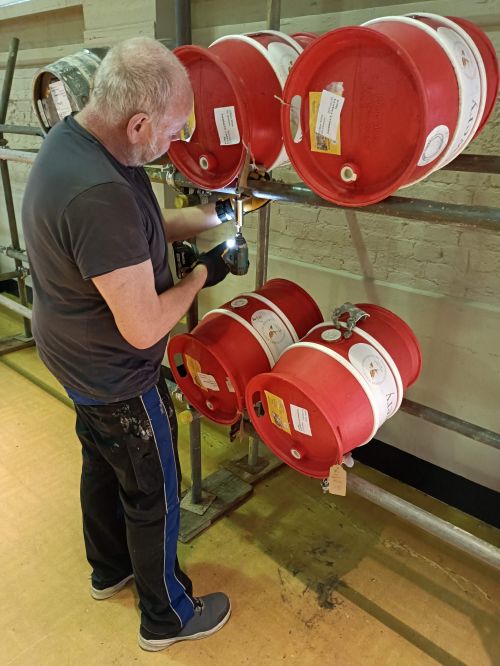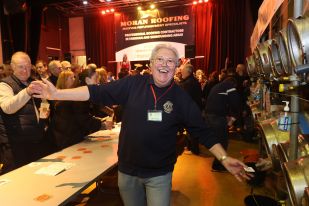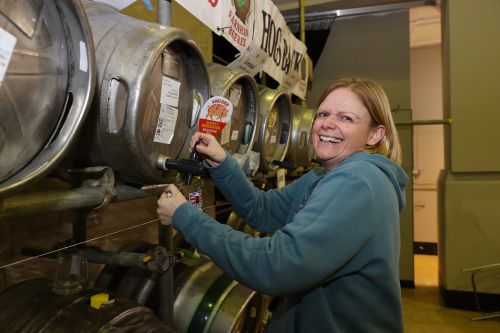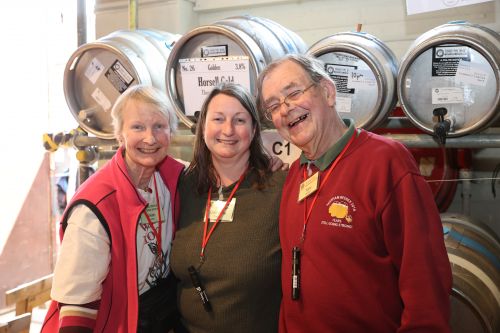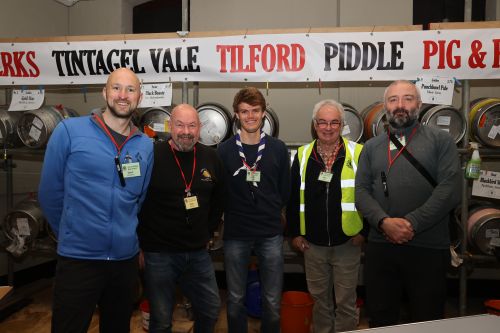 FARNHAM BEEREX 2024 SPONSORS