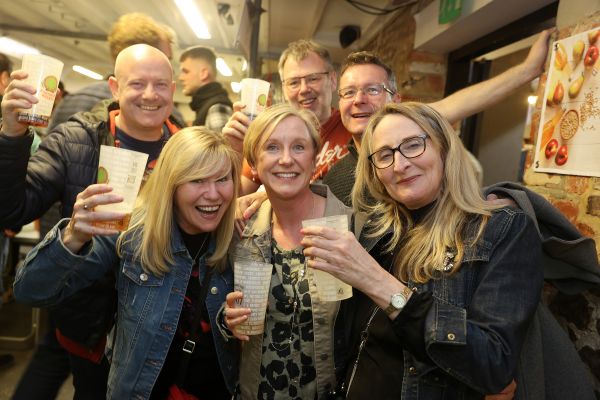 46th Annual Farnham Beer Festival
18th - 20th April 2024
At The Farnham Maltings
The EARLYBIRD offer runs from Dec 8th until Jan 28th and is subject to availability.
BEEREX 2024 will offer a great range of around 60 Real Ales from around the UK as well as local favourites, a great range of keg beers, a lager or two, non-alcoholic offerings, over 30 Ciders and Perries, live entertainment and a new food offering.
New for 2024
Along with your tickets you are now able to pre order your beer tokens for collection on the day from a dedicated area thus saving time, particularly during the busy sessions.
Friday afternoon will be band free and offer seating in the Main Hall and Courtyard (weather permitting) as well as some special beers and tasting opportunities.
The programme will be available as a digital flipbook from April 11th to enjoy. A limited number of paper copies will also be available at each session.
The Maltings will serve chillies, curries and more and will be introducing local street food vendors to offer a wider range of other options to suit all tastes.
A limited edition dated clear polyglass will also be available to pre-order with you tickets. You will still be able to collect your complimentary polyglass.
Beer / Cider of the Festival
There will be an opportunity to vote for your favourites in 2024.
"Get your ticket cost back" offer from Heaven's Kitchen
Ready to buy your tickets, tokens and special glass?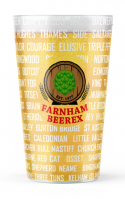 SESSION TIMES
Thursday, 18th April - 6:00pm - 11:00pm
Friday, 19th April - 11:00am - 3:00pm
Friday, 19th April - 6:00pm - 11:00pm
Saturday, 20th April - 11:00am - 3:00pm
Saturday, 20th April - 6:00pm - 11:00pm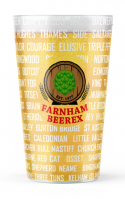 Volunteers needed
Beerex is great fun whichever side of the bar you're on
There are lots of jobs
facebook.com/beerexfarnham/>
FOLLOW US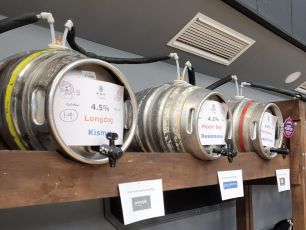 THE BEERS
Will be published in early April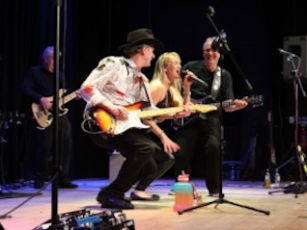 THE BANDS
Four great live acts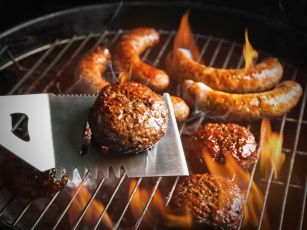 THE FOOD
Exciting new changes ahead
The Sponsors
We couldn't run this event without our sponsors and supporters - take a moment to see who they are
FARNHAM BEEREX 2024 SPONSORS
The minimum age for entry is 18 years
We want everyone to have a safe and enjoyable festival, but please remember it is against the law for us to serve anyone who is obviously drunk or anybody purchasing alcohol for them, and all the servers are volunteers, so please help us to continue to create a great & safe festival for all, having a great time with sensible moderation being the key.
Please read the CAMRA Code of Conduct