The Bands
Making their Beerex debut on Thursday Evening will be local band Brodie Stils. Brodie Mauluka the legend, the myth, the man has been playing in stadiums, festivals, nightclubs, pubs, bars, restaurants and hotels in different countries.
Together with his band Brobed Stils they have brought their electric mix of Reggae, Motown, Rock, Blues and African music to stages like Lakeside Country Club, Ronnie Scott's and Weyfest Music Festival. A well experienced band with a brass section and well harmonised vocals. Can certainly entertain any age group with covers from Bob Marley, Eddie Grant, Madness, Marvin Gaye, Elvis and own compositions. Come sunshine, come rain this is the band, anytime, anywhere you will be guaranteed a good time!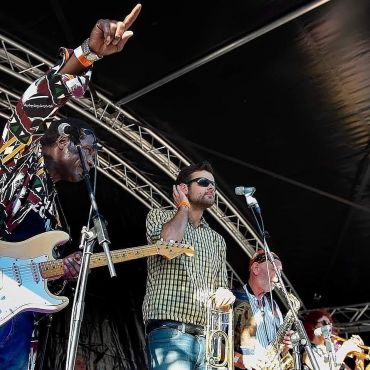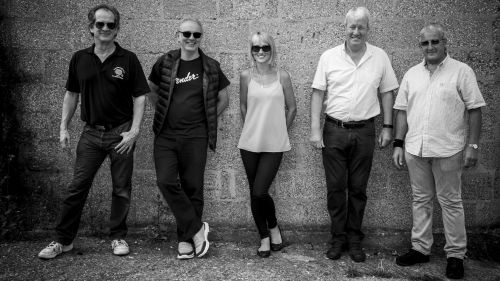 DisCover, a local 5-piece band, who have become firm Beerex favourites and are back for their fourteenth Beerex and will be playing a range of rock and pop classics spanning the last sixty years. From the Beatles and the Stones via Queen and Tina Turner to Bon Jovi and Ed Sheeran, the band's high-energy performance is guaranteed to get you singing and dancing along! Not forgetting the Beerex Anthem Wild Rover.
Emma, Graham, Nick, Larry and Steve combine brilliantly and are guaranteed to get you singing and dancing along to songs from across the decades and also to the Beerex anthem Wild Rover. Make sure you sing along!
Returning on Saturday lunchtime this year, will be the Farnham Big Band. FABB is a seventeen-piece Jazz Orchestra made up of five saxophones /reeds, four trumpets, four trombones, a piano, bass, drums, and guitar and singers who will perform a wide range of Big Band music.
FABB plays a wide variety of big band / jazz music using the authentic arrangements. The style of music ranges from swing era (e.g. Count Basie, Glenn Miller), through jazz classics (e.g. Duke Ellington, Thad Jones), Latin (e.g. Tito Puente) to funk and modern jazz (e.g. Mingus, Mintzer).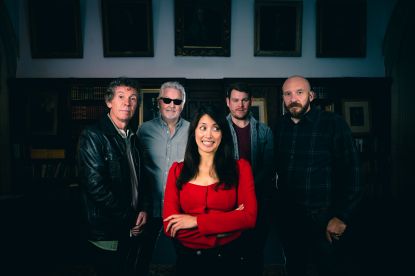 Last year Something 4 The Weekend made their Beerex debut at the Thursday session. This year they will be returning on Saturday evening. A dynamic five piece band they deliver a high octane set of classic rock and pop covers spanning the decades. With male and female lead vocals, an epic synth keytar, lightning guitar solos, layered on top of a rock solid bed of bass and drums they produce a great sound and will provide a holistic show stopping performance to entertain us. show.