The Bands
The bands for 2022 have yet to be booked, please watch this space and our social media pages as the new year approaches. Of course we were delighted to announce the bands for 2020 Beerex which were to be as follows before we have had to postpone due to the pandemic:
Returning on Thursday evening will be Grizzly and The Grasshoppers led by Grizzly Rhys Morgan, renowned for his original music, gritty vocals and mastery of his lap slide guitar. Their music is Blues and Roots at its foot stomping best. In 2019 Simon Clark on harmonica joined the line-up, and they added several more festival appearances to their CV including the Isle of Wight Festival, Swanage Blues Festival, and POort Ellis. Welcome back!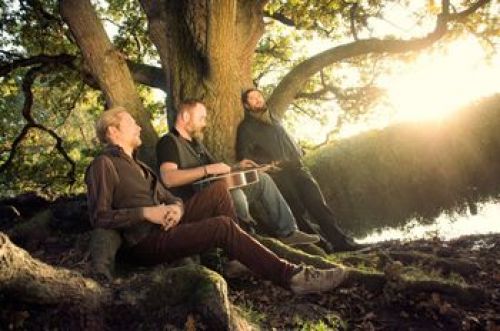 To see and hear more of Grizzly and the Grasshoppers take a look at their website - just click on the picture above.
They're were to be back to close Beerex 2020 on Saturday night! DisCover, a local five piece band, have become firm favourites by playing a range of great rock and pop classics such as Delilah, I'm a believer, Hippy Hippy Shake, Sweet Caroline, 500 miles and many other great classics spanning the last fifty years. They're guaranteed to get you singing and dancing along to songs accross the decades and also to our anthem - The Wild Rover! Dont miss this one.

Also planned to be back to fill the Saturday lunchtime spot, for the twelfth year, are the Gambit Jazzmen although this year without Peter Lay. They have a reputation for good, hot, New Orleans music, and enjoy playing a wide repertoire including Classic, Traditional style and New Orleans Jazz. They create an exciting atmosphere on stage and are certainly a great accompaniment to your Saturday ale.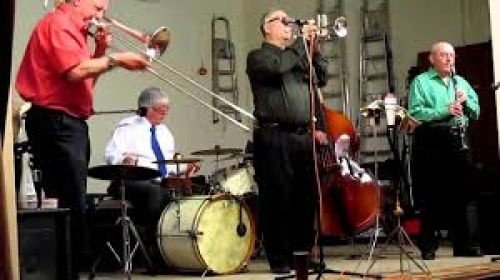 And finally for 2020, we had planned to welcome back The Farleys on Friday night before they perform at Weyfest on Satutrday. A family band - all brothers - and all the songs they play have been written by their mother - Ma Farley - over the last hundred or more years. She's a remarkably well lived woman due to vitamins, prayer, and a voracious sexual appetite. The Farleys are used to playing rabble rousing pub sets, cabaret sets and festival stages. Always entertaining and we look forward to seeing them again at Beerex.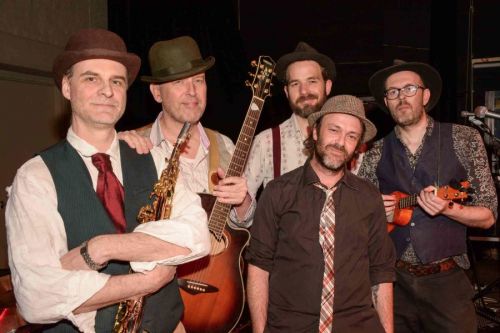 To visit a whole gallery of pictures from Beerex's past, please click here

All profits are for the benefit of local charities