The Bands
The bands for 2022 were great:
On Thursday evening will be Grizzly and The Grasshoppers led by Grizzly Rhys Morgan, renowned for his original music, gritty vocals and mastery of his lap slide guitar. Their music is Blues and Roots at its foot stomping best. In 2019 Simon Clark on harmonica joined the line-up, and they added several more festival appearances to their CV including the Isle of Wight Festival, Swanage Blues Festival, and Port Ellis. Welcome back!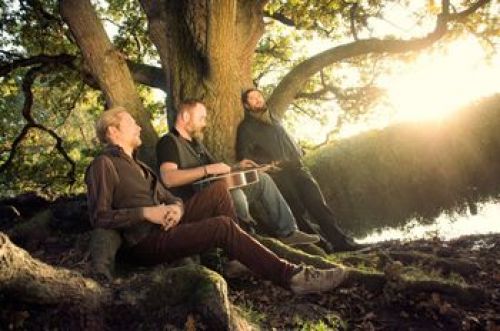 To see and hear more of Grizzly and the Grasshoppers take a look at their website - just click on the picture above.
There back! Not only on Friday night but Saturday night too! DisCover, a local 5-piece band, have become firm favourites by playing a range of great rock and pop classics such as Delilah, I'm a Believer, Hippy Hippy Shake, Sweet Caroline, 500 miles and many other great classics spanning the last fifty years. They're guaranteed to get you singing and dancing along to songs from across the decades and also to the Beerex anthem Wild Rover. Make sure you sing along!

Also planned to be back to fill the Saturday lunchtime spot, for the twelfth year, are the Gambit Jazzmen. They have a reputation for good, hot, New Orleans music, and enjoy playing a wide repertoire including Classic, Traditional style and New Orleans Jazz. They create an exciting atmosphere on stage and are certainly a great accompaniment to your Saturday ale.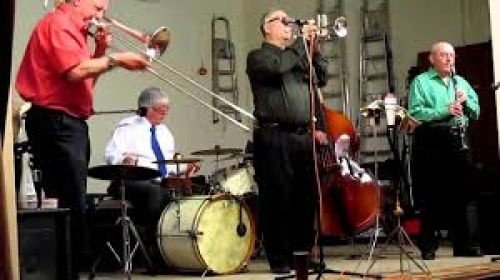 And to the new Friday lunchtime session we are delighted to welcome for the first time the Farnham Big Band (FABB). FABB is a full 17 piece Jazz Orchestra, celebrating its 21st birthday this year and playing some great swing, Latin and soulful tunes from the bands of Duke Ellington, Count Basie, Charles Mingus and more. The big band are joined by wonderful vocalist, Anna Merry, who will perform songs made famous by Nina Simone, Amy Winehouse, Ray Charles and Jools Holland. Click on their picture below to hear more !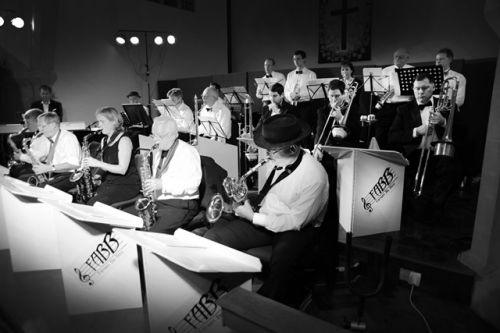 To visit a whole gallery of pictures from Beerex's past, please click here

All profits are for the benefit of local charities